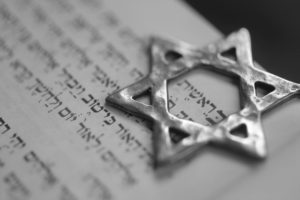 At Lions Gate, our Jewish roots and traditions are an important part of our story and culture. We believe Jewish cultural practices and perspectives draw residents closer to friends, family and the community. While Jewish traditions, customs, holidays and culture set the pattern of life at Lions Gate, we honor the religious traditions of all members of the Lions Gate family. Our goal is to create a supportive and welcoming environment for all residents.
SPIRITUAL LIFE
Spiritual life at Lions Gate plays a crucial role in our commitment to wellness. Addressing the spiritual, intellectual and emotional concerns of our residents is the mission of Cantor Jana Schachter at Lions Gate. Our goal is to keep our residents emotionally strong, intellectually sharp and spiritually aware so that they can enjoy the opportunities life continues to offer them.
WORSHIP SERVICES
We provide Jewish Worship for residents in each of our departments on Shabbat – Friday afternoon and Saturday morning – as well as on the Jewish holidays. Once a month, from Sukkot through Shavuot, we hold a Havdalah (End of Shabbat) service.
For non-Jewish residents, we offer a monthly Communion Service led by a Deacon from St. Andrew the Apostle Roman Catholic Church in Gibbsboro. Area clergy are always welcome to visit at Lions Gate.
HOLIDAY CELEBRATIONS
Lions Gate is rich in holiday celebrations throughout the year. We offer our residents many special programs and services related to the Jewish holidays and encourage participation in adorning the community space with meaningful decorations. Our dining menus offered during the holidays provide our residents and families with a meal reminiscent of those served over the years at family get-togethers.